Repeat Prescriptions
PLEASE NOTE:
For all Repeat prescriptions please allow 5 working days for the request to go through and be dispensed.
You can request your repeat medication by indicating the items you require on the tear-off slip of your prescription, and posting it to us or handing it in at the practice reception or dispensary themselves.
Alternatively you may order by the following methods:
Online - If you are registered for our online services you can request a repeat prescription via the link at the top of this page. Allow 5 working days notice and let us know where you would like to collect your medicaiton
By Telephone – Call 01295 721884 at any time and you can leave a message with your name, date of birth, first line of your address and the items you wish to order please give at least 5 working days notice and let us know where you would like to collect your medication.
Website: Complete the repeat prescription form on our website- Please allow 5 working days notice and let us know where you would like to collect your medication.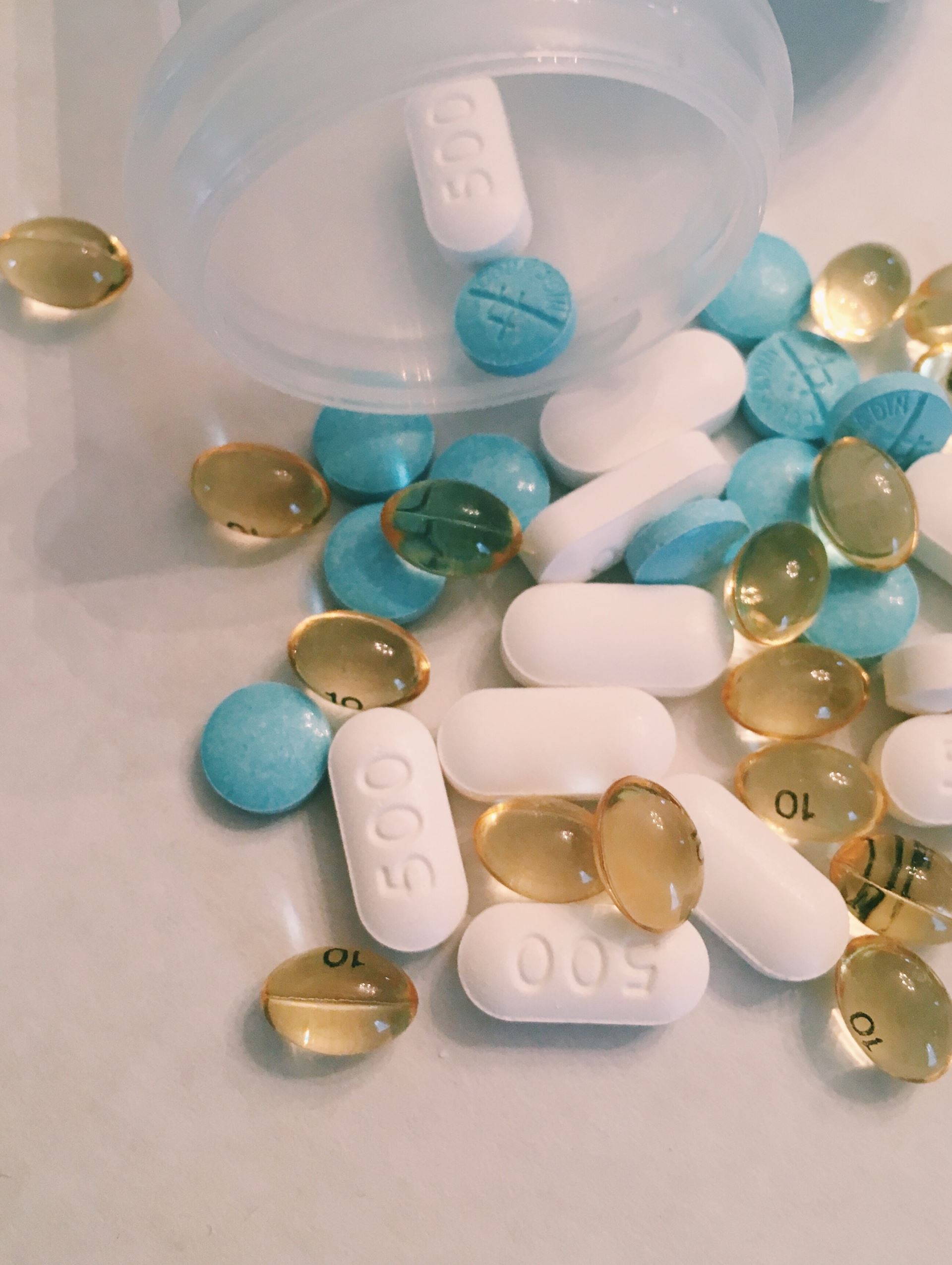 Dispensary
We have a dispensary on site at Bloxham and deliver twice daily to the surgery at Hook Norton.
The dispensary is open for the collection of your medication between 09:00 and 18:00 Monday to Friday excluding Bank Holidays. Please note we are closed from 13:00 – 14:00 to ensure that we have caught up with all the morning's prescriptions. Our dispensers always endeavour to provide a speedy and efficient service so it helps them enormously to be able to do this if you can give them adequate notice of your needs.
Unfortunately, due to the pharmacy regulations, the practice is not permitted to dispense to patients who live within 1 mile of a pharmacy which means we cannot dispense to Bloxham residents. However, please let our dispensers know and we can arrange for your prescription to be collected by the pharmacy of your choice.
Not Registered for Online Services?
Prescription Fees
Help with NHS costs
In England, around 90% of prescription items are dispensed free. This includes exemptions from charging for those on low incomes, such as:
those on specific benefits or through the NHS Low Income Scheme
those who are age exempt
those with certain medical conditions
More information is available at NHS Choices
NHS Charges
These charges apply in England only. In Northern Ireland, Scotland and Wales prescriptions are free of charge.
Prescription (per item): £9.65
12-month prepayment certificate (PPC): £111.60
3-month PPC: £31.25
If you will have to pay for four or more prescription items in three months or more than 14 items in 12 months, you may find it cheaper to buy a PPC.
Telephone advice and order line 0845 850 0030
General Public - Buy or Renew a PPC On-line
There is further information about prescription exemptions and fees on the NHS website.
Prescribing Restrictions
Restrictions on the prescribing of over the counter medicines
Prescribing of common over the counter medicines such as those to treat hayfever, mild pain, mild indigestion and dry skin is now restricted in Oxfordshire and the wider NHS. This includes patients who do not pay for their prescriptions.
The cost of these medicines to you is much lower than to the NHS
Have a look online at a reputable retailer or in your local pharmacy or supermarket and you will be surprised at how cheaply these drugs can be purchased
Please help yourself by keeping a well-stocked medicine cupboard at home containing all off these simple home remedies
A list of medications that will NOT now be prescribed in normal circumstances is shown below:
Paracetamol unless more than 32 tablets per week are required for a chronic condition
Ibuprofen, unless more than 28 tablets per month are required on an ongoing basis for a chronic condition
Anti-inflammatory creams eg Voltarol, Ibuleve, Movelat unless required for a chronic condition that is not expected to improve
Antihistamine tablets or creams except where required on a continuous basis for chronic rhinosinusitis and chronic urticaria
Antacids eg Gaviscon unless needed regularly
Drops to soften wax or cleanse ear canals
Sodium cromoglycate eye drops for hayfever
Creams, ointments or suppositories for piles unless failure to respond to over the counter preparations containing steroid and local anaesthetic
Steroid creams in adults eg Hydrocortisone, Eumovate) except where they have proved ineffective or a larger quantity than 30g is required
Antifungal creams eg Canesten, Daktarin, Lamisil unless combination with steroid required
Aciclovir cream eg Zovirax
Bath and shower wash products
Moisturisers for occasional use on dry skin (patients with chronic skin conditions can still have these on prescription)
Vitamin D except for established osteopenia or osteoporosis
Antiseptic mouth washes eg Corsodyl
Oral nutritional supplements eg Complan, except in very limited circumstances